My Services

Engine
Tuning and optimisation: cylinder, head, crankshaft, crankcas, clutch, gearbox and CDI. Two stroke and four stroke Trial engine.

Suspensions
All forks and shock-absorber setting and re-valve service for rider and gentlement rider.
Special parts
Tuning and optimisation of all ultra-stressed parts of your bike.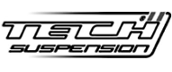 Tech service
Setting and rebuild Tech forks racing service.